メディア
′′ I want to eat right now! Tokyo Vegan Gyoza was introduced in a book about frozen foods [with recipes]
2022/12/19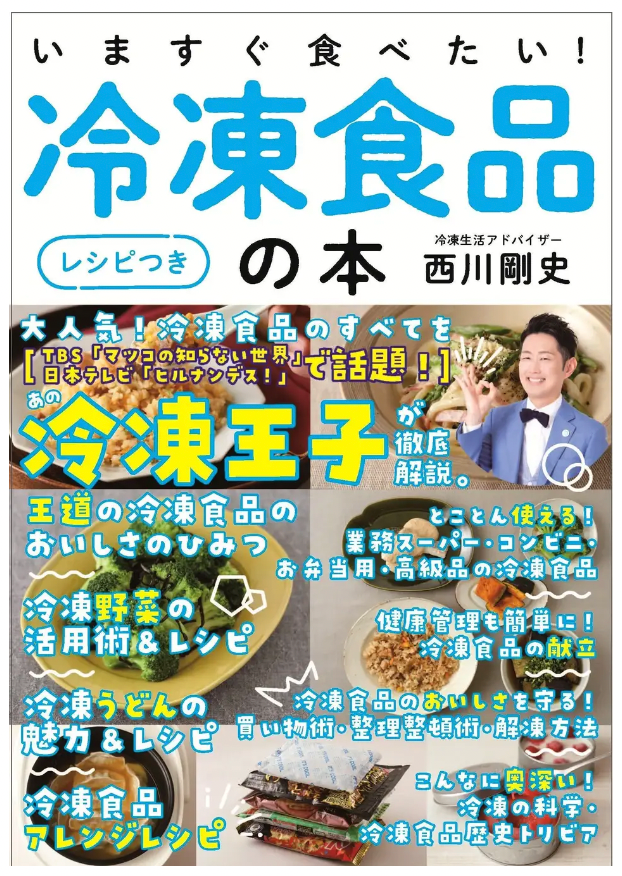 Takeshi Nishikawa, a food expert who aims to "freeze and easily create a healthy and rich diet", wrote " I want to eat right now! Tokyo Vegan Gyoza was introduced in a book about frozen foods [with recipes] .
Really recommended frozen products, easy and delicious arrangement recipes, correct storage methods, how to make healthy menus, scientific knowledge of freezing, the history of frozen foods... A book that thoroughly explores all kinds of information about frozen foods. Among them, Tokyo Vegan Gyoza is listed on page 199: Plant-based frozen food.


Title: I want to eat right now! Frozen food book [with recipes]
Author: Takeshi Nishikawa Published: Jiyu Kokuminsha Released: December 18, 2022 (released on the 18th according to the freezing temperature range of -18 ° C or less)
Price: 1,650 yen (10% tax included)
Format: A5 size 208 pages (all pages full color)


Click here for a detailed introduction to the book▶▶
https://vefroty.co.jp/media/popular/frozenfoodsbook/


Please take a look and take a look.