お知らせ
[Campaign] BLACK FRIDAY coupon campaign will be held from November 25th (Thursday) to 30th (Tuesday), 2021
2021/11/24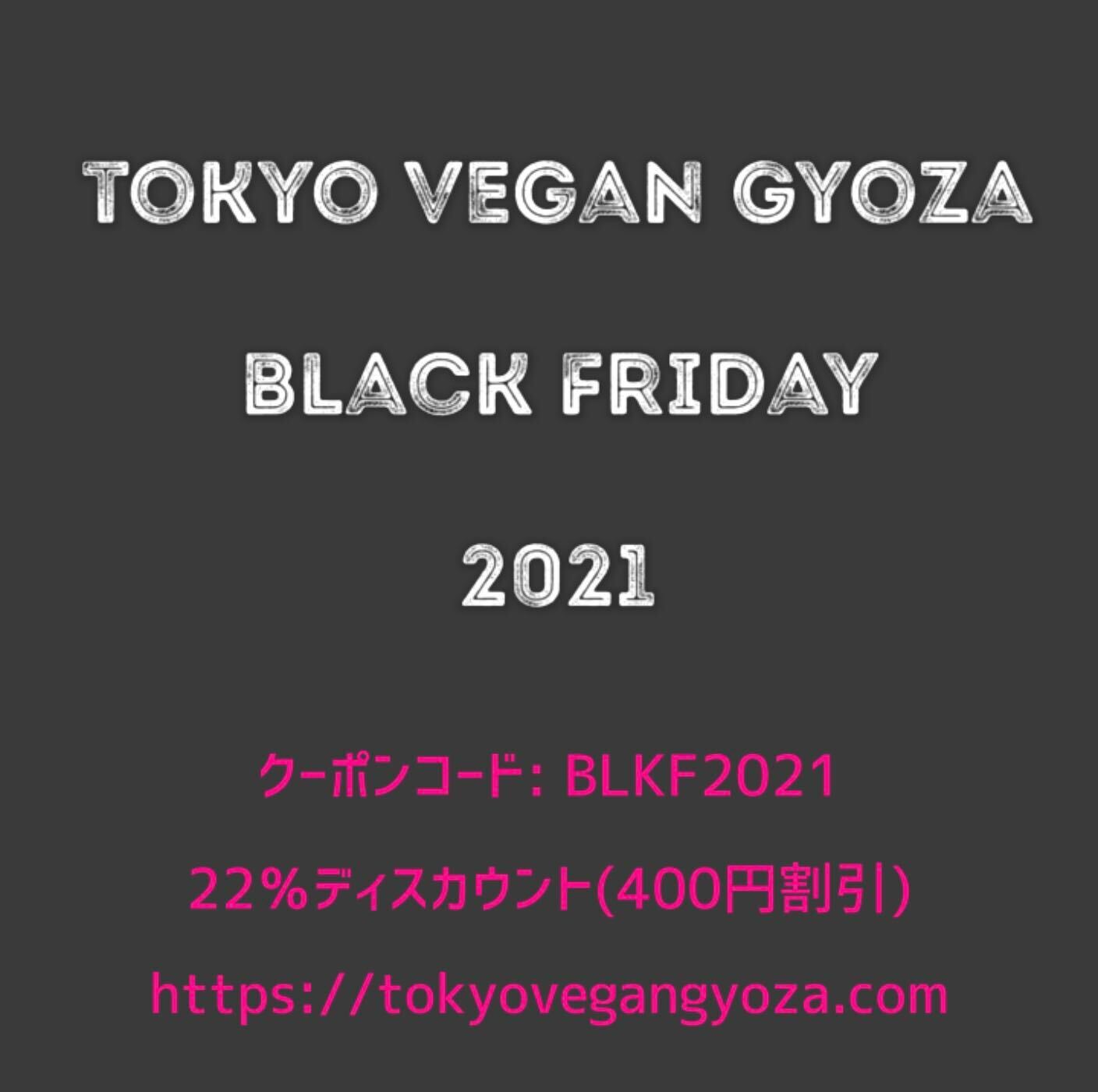 For 6 days from November 25th (Thursday) to 30th (Tuesday), we will hold
a BLACK FRIDAY coupon campaign where you can get 400 yen off 2 bags of Tokyo Vegan Gyoza
by using the coupon code!
===================================
=============
=========
===
[BLACK FRIDAY campaign]
By using the coupon code at the time of payment, you can purchase 1,418 yen, which is 400 yen (equivalent to 22%) off the normal price of 1,818 yen for "2 bags of Tokyo Vegan Gyoza".
*A separate shipping fee of 1,099 yen will be charged.
Target product: Tokyo vegan gyoza 2 bags only * 1 bag, 4 bags, 8 bags, "Subscription to share the future" are not eligible
Target period: 2021/11/25 (Thursday) 00:00 to 11/30 (Tuesday) 23:59 receive

Coupon code: BLKF2021
*Can be used any number of times during the period
Instructions for use:
Please select " Tokyo Vegan Gyoza 2 bags " from the online store and enter the coupon code "BLKF2021" at the time of payment.
https://tokyovegangyoza.com/products/gyoza-2
*If you are ordering from your smartphone, click "Order Summary/Coupon Entry" at the top of the next page after "Proceed to checkout" to display the coupon code entry field.
================================================= ==========
If you don't enter the coupon code, you won't get 400 yen off, so don't forget!
Please take advantage of this opportunity.