おすすめ
Introducing gift cards
2021/09/13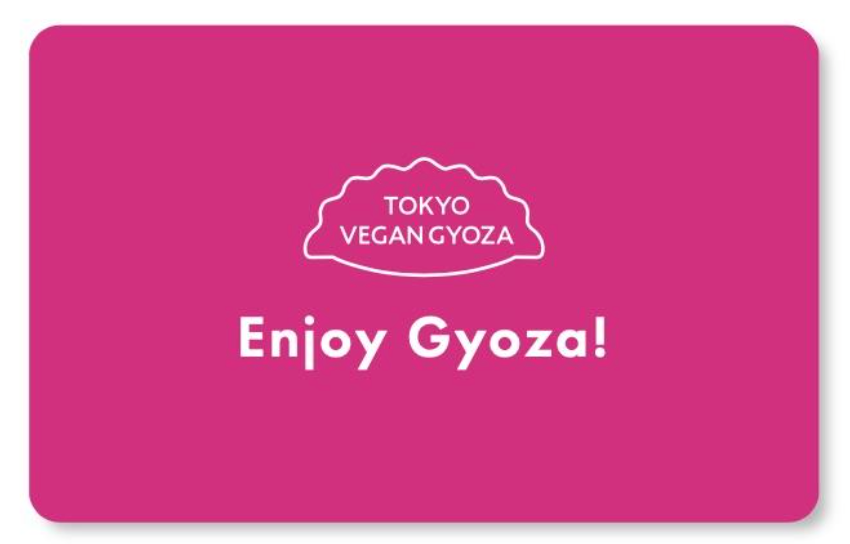 The state of emergency declaration period for all 19 prefectures has been extended this morning, but there are times when we would like to send Tokyo vegan gyoza as a gift to family and friends who are unable to meet due to the corona crisis.
You can use it as a gift by specifying the address of the person you want to send it to as the delivery address for a normal order, but for frozen food, you have to receive it at a convenient time for the recipient. It can be a little difficult. (Thank you for always making arrangements for your convenience, even if it is delivered to your home!)
In such a case, Tokyo Vegan Gyoza has a virtual gift card that can be ordered at a convenient time for the recipient.
*The amount will be transmitted to the person who received the gift. Please use it according to your purpose.


[Tokyo Vegan Gyoza Gift Card]
Gift card amount:
① 1 bag: 1,998 yen (including shipping fee)
② 2 bags: 2,917 yen (including shipping fee)
③ 4 bags: 4,895 yen (including shipping fee)
④For 8 bags: 8,612 yen (including shipping fee)
*Cannot be used for subscription payment (because of automatic payment by the system after the first time)
Instructions for use:
For orders, please choose the number of bags you want from the online store as usual. Please copy and enter the 16-digit alphanumeric code displayed when you click the gift card in the "Gift card or coupon code" form on the payment screen.

Expiration date:
1 year from date of purchase
please note:
*This is a disposable type card. If you do not use up all of your credit in one payment, you can use the balance with the same code.
* The balance can be used in conjunction with express checkout such as credit cards and Amazon Pay.



[To present a gift card]
As soon as you place an order, you will receive ① order confirmation e-mail ② gift card delivery e-mail in succession, so you will receive ② gift card e-mail ↓
You can send a gift card (or code) to the person you want to give in 2 steps by sending an email or LINE.


Next week is a stepping stone, but it's silver week. It's been a long time since I've been in the middle of a long time since I've been in the middle of a long time since I've been in the middle of a long time since I've been in the middle of a long time since I've been in the middle of a long time since I've been in the middle of a long time.

Gift Card Shopping Page:
https://tokyovegangyoza.com/products/giftcard