お知らせ
[Campaign] From Thursday, February 3 to Sunday, February 6, 2022 "Ganbare Nippon! BEIJING2022 Support Coupon Campaign" will be held
2022/02/03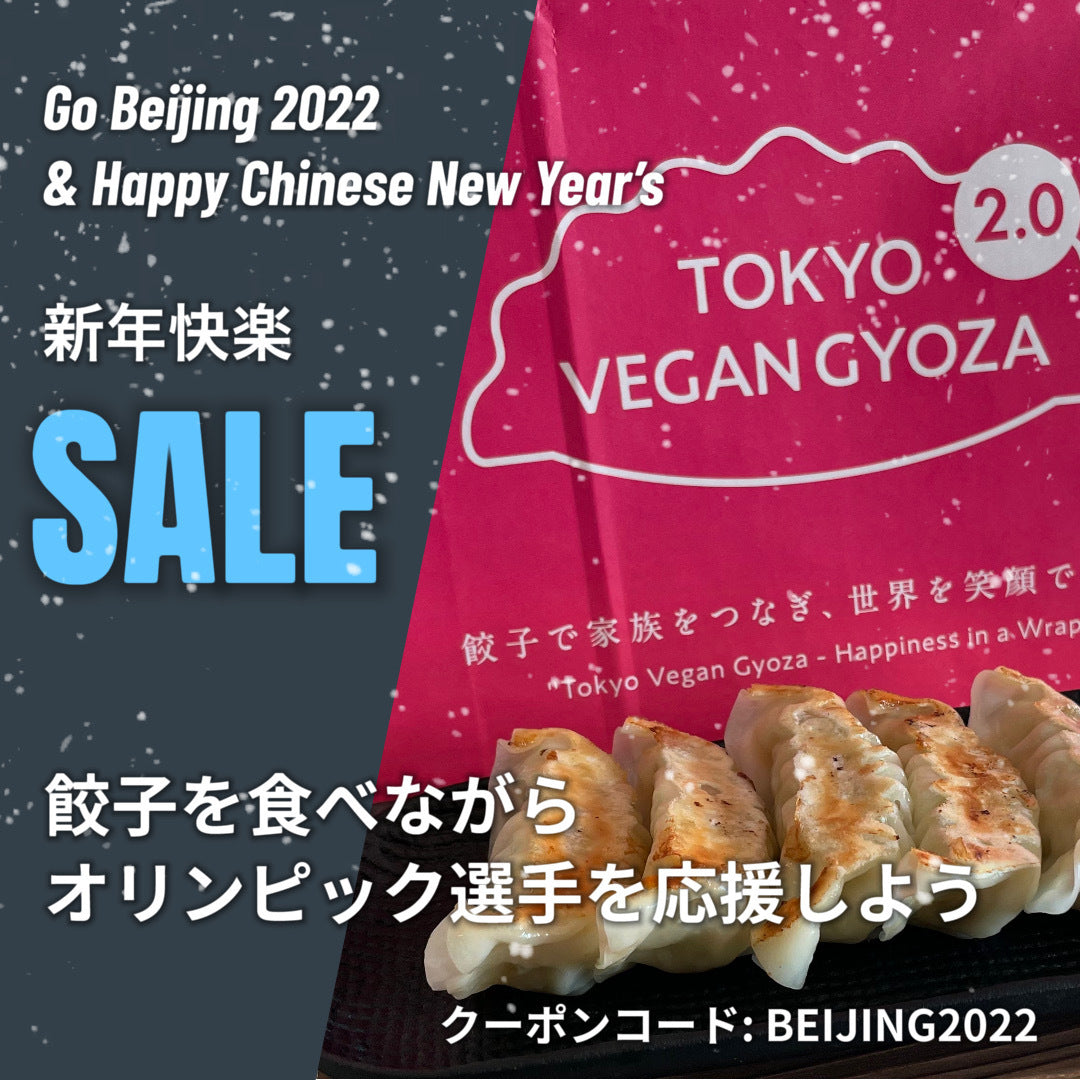 To celebrate the Chinese New Year and the Beijing Olympics, which is the birthplace of gyoza, two bags of Tokyo Vegan Gyoza can be purchased for 400 yen by using the coupon code for four days from February 3 (Thursday) to 6 (Sunday). " Ganbare Nippon! BEIJING2022 Support Coupon Campaign" will be held!
================================================= _ _ ===
[Go for it, Japan! BEIJING2022 support coupon]
By using the coupon code at the time of payment, you can purchase 1,418 yen, which is 400 yen (equivalent to 22%) off the normal price of 1,818 yen for "2 bags of Tokyo Vegan Gyoza".
*A separate shipping fee of 1,099 yen will be charged.
Target product: Tokyo vegan gyoza 2 bags only * 1 bag, 4 bags, 8 bags, "Subscription to share the future" are not eligible
Target period: 2022/2/3 (Thursday) 20:00 to 2/6 (Sunday) 23:59

Coupon code: BEIJING2022

Instructions for use:
Please select " Tokyo Vegan Gyoza 2 bags " from the online store and enter the coupon code " BEIJING2022 " at the time of payment.
https://tokyovegangyoza.com/products/gyoza-2
*If you are ordering from your smartphone, click "Order Summary/Coupon Entry" at the top of the next page after "Proceed to checkout" to display the coupon code entry field.
================================================= ===
If you don't enter the coupon code, you won't get 400 yen off, so don't forget!
Please take advantage of this opportunity.